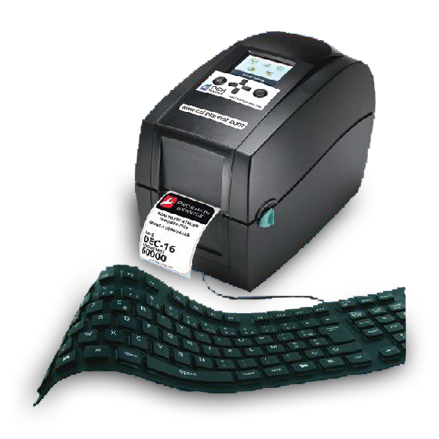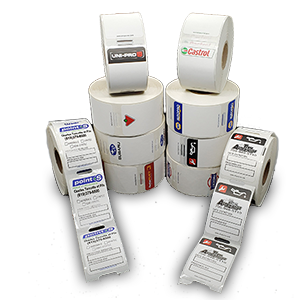 Stand Alone System
You don't have a computer or internet in your workshop but you want clean and professional looking stickers for your customers, the stand-alone system is for you. Our system includes a thermal transfer printer and keyboard. The Godex printer is equipped with a small screen that allows the personalization of your stickers. The printer, using a little color LCD screen will ask you questions like: Date of the next maintenance? Mileage of the next service? Name of the technician who did the maintenance? Oil grade used?

We include a spill and dust resistant rubber USB keyboard with the system, ideal for mechanical workshops. You can however use a standard USB keyboard of your choice and even a wireless keyboard.
Several other maintenance stickers forms can be included at no additional cost. Do you do rust proof treatment? Do you also want to have stickers in miles or engine hours? Do you want to leave traces of the maintenance you performed like a timing belt or transmission flush? Everything is possible. Let us know your needs and we will find a solution to your problem.